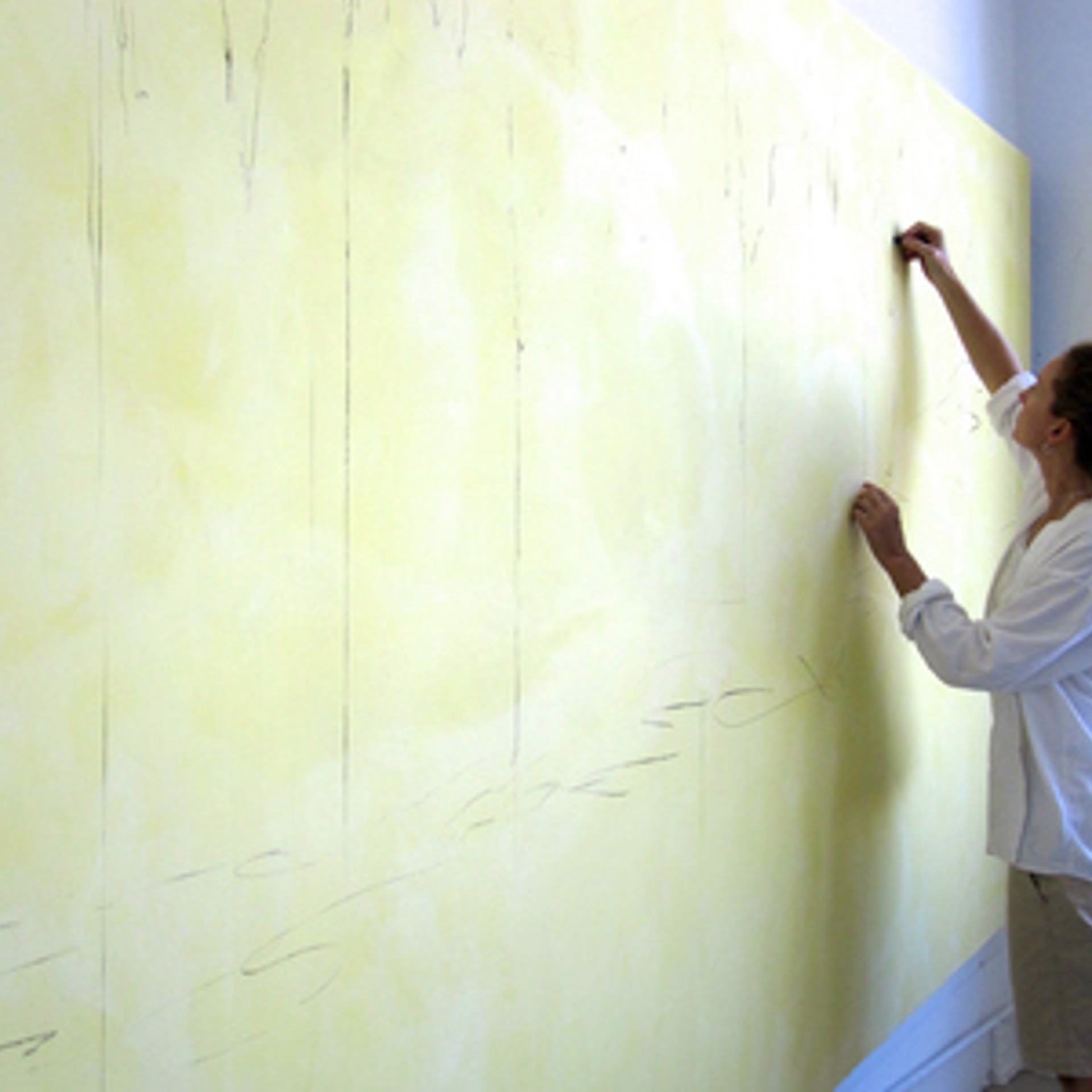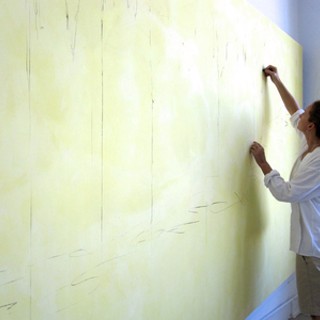 For the past decade, Audra Weaser's work has focused on nature. Her interests are in creating physically charged images reminiscent of watery landscapes. These abstracted scenes are formed from rhythmic manipulations of pigmented materials. Her process includes building layers of color to form intuitive, organic compositions. Through a sanding process, she navigates back into the surface. In this excavation, an image of motion and presence emerge from a white expansion. They invoke images such as swampy bayous, mystical forests, or light shining in from gathering weather. They are an essence of what is unseen and translated into a visual and poetic experience.

Weaser was raised in Southern California and lives and works in Los Angeles. She earned her M.F.A in painting from Claremont Graduate University. She has shown widely in Los Angeles and has exhibited nationally and abroad. Her work is in private and public collections in cities around the world such as Hong Kong, Abu Dhabi and Singapore.
Artist Statement
Reflecting upon open waters always gives me a sense of possibilities. It evokes the essence of repose or serenity that comes when all your senses are present, focused and in balance with the natural world. And with that comes a willingness to embrace the unknown.
In this series of paintings, expansive bodies of water gently rippled with light are represented by large fields of iridescent color. The play of light on water—from ocean waves and meandering streams to rushing waterfalls—has always inspired me. The shimmering, movable surfaces reflect the outer world in an abstracted state which I re-present in a new, painterly way: one that often provokes an emotional response. Such recomposed surfaces can also give us a glimpse of our inner states—creating a dynamic space between reflection and projection
My process starts by building up layers of tinted plaster that are "submerged" by a veil of white paint. From there, I reveal the underlying composition with a rigorous sanding technique. This gives the paintings a sculptural depth that is still ethereal and atmospheric.
This process also involves a level of trust that I will discover what resonates just below the surface and bring it forward as an immersive experience.
Artist Biography
Audra Weaser is an American painter and sculptor living in Los Angeles, CA. She was raised in Southern California and was influenced early on by the Pacific Ocean and then by her travels to places such as the Caribbean, Hawaii and the Columbia River, each with their own unique waterscapes.
Audra earned her B.F.A. from Laguna College of Art and Design and her M.F.A in painting from Claremont Graduate University. Since then, she has exhibited extensively and her work can be found in private and public collections throughout the world—from New York and San Francisco to Hong Kong, Abu Dhabi and Singapore.
Read More