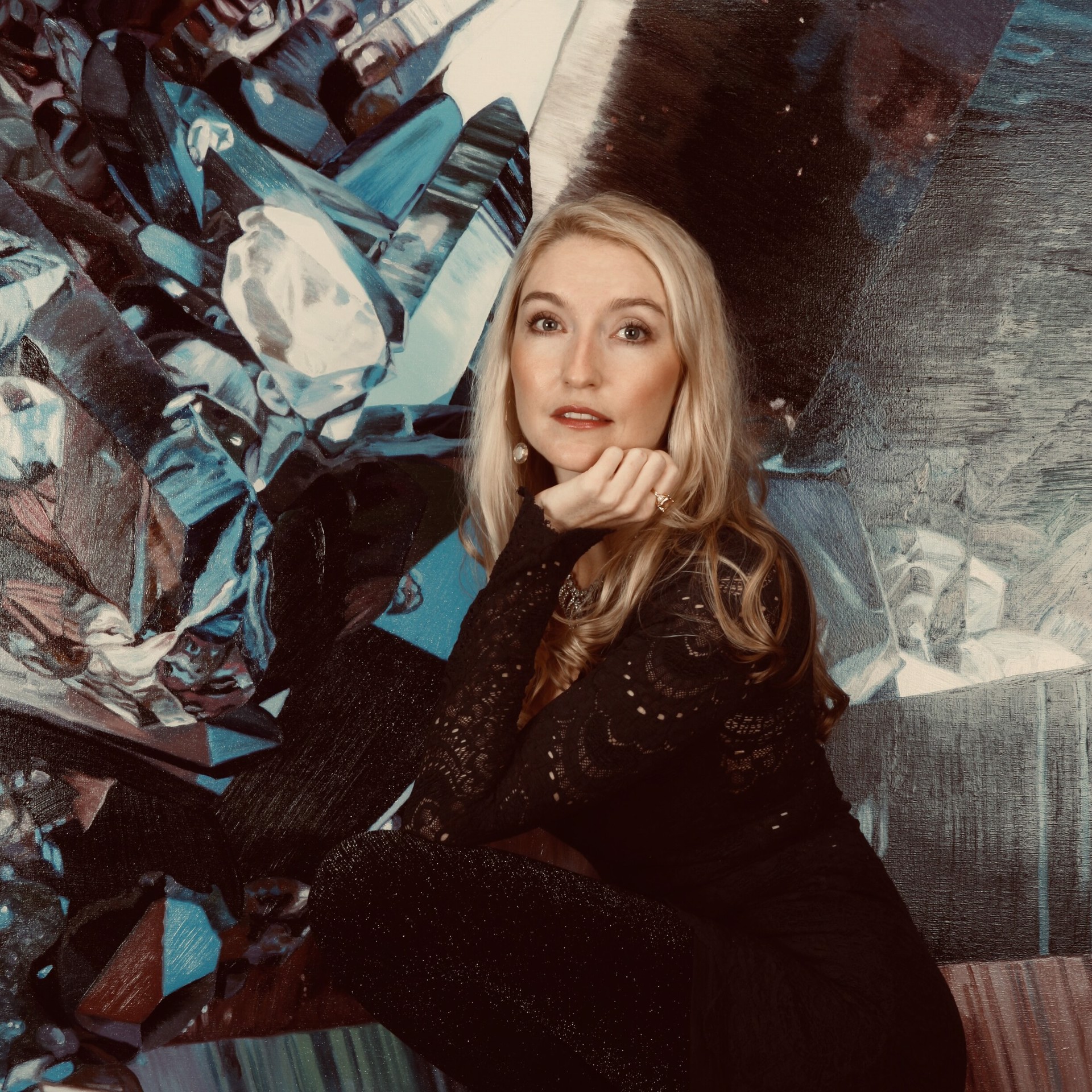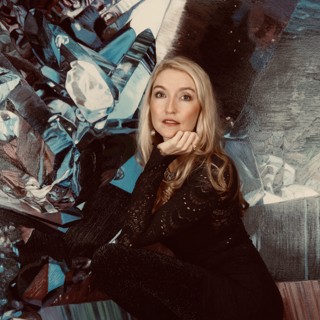 CHLOE HEDDEN ARTIST STATEMENTS:
GENERAL STATEMENT:
As an artist, I look for the unseen patterns and hidden narratives that reveal the magnificence in all things. Robert Henri said, "Paint the spirit of the bird rather than its feathers." There is a still point in every moment and to capture this essential luminescence is to acknowledge the ancient wisdom in all things. I make use of archetypes from the cultural and mystical history that connects all humans and all life forms. Joseph Campbell said that artists are the shamans of our time. I believe that we have the ability as well as the obligation to find and share truth and offer direction to the greater community. It is with this inspiration that I delve into the riches of the collective unconscious and the imagery and symbolism of my dreams to draw out something bigger than myself to share with the world.
BIOGRAPHY:
I was born and raised in Utah's wild red desert, but have had the great fortune to call many amazing places around the world my home. A graduate of the Rhode Island School of Design, I am as comfortable painting large oils as I am illustrating children's books. In 2007, I won an International Creativity award in the category of commercial illustration for "The Peaceful Warrior." My first children's book, "The Illuminated Desert," written by Terry Tempest Williams and published by the Canyonlands Natural History Association in 2008, won The Mountains and Plains Bookseller's Award for Best Children's Book. My paintings and sculptures can we found in numerous public and private collections around the world. I currently reside in the Texas hill country and spend my summers on the coast of Maine.
FLOWER PAINTINGS:
Chloe Hedden paints the poetry of light. Zooming in close to a dense cluster of glittering refraction, or delicate transparency and shadow, she renders these microcosms on large canvases with her purposeful brush strokes. Her pieces are portraits of a particular flower at a precise moment in time that will never exist again.
PYRITE SERIES:
This series by Chloe Hedden and Bill Hedden explores the growth forms of the mineral pyrite. Pyrite or 'fools gold' grows in organic ever expanding interconnected cubes. This father daughter duo creates free standing and wall sculptures out of the wood 'paulownia' inspired by Sarah Hedden's (Chloe's sister) dedication to Japanese Tea Ceremony. Paulownia is the official wood of Sarah's school of tea and it has some very desirable attributes for sculpture, namely that it is lightweight, yet very fine grained so that it takes detail well. It is also abundant and fast growing. The artists create solid cubes or hollow boxes out of wood and then carefully interconnect them in a complex and painstaking joinery process. Essentially, the sculptures grow in a way that mimics the natural crystals while bringing these tiny minerals into a larger than life scale. The final result is painted and finished in precious metal leaf: 18k Gold, 24k Gold, Sterling Silver, Rose Gold or Copper. For the viewer, this coating of metal creates beautiful effects with light as it is ever changing from all angles and reflects its surroundings. Especially interesting are the areas of amplified light where shadows glow. Natural imperfections in the leaf create a Wabi Sabi effect. 'Show Facets' of the sculpture are also enhanced with exotic hardwoods or shell, many of which have been in the artist's possession for decades. The final result is geometric while still feeling organic, opulent but earthy.
TEXTILE SCULPTURES:
The folds are made in a single motion allowing gravity, chance and the mood of the day to all play a part in sculpting the final structure. This creates a dynamic artwork where light circulates on the surface and shadows are projected on the surrounding wall. The effect creates an expandable reach that is engaging to the viewer from every angle.
Read More